10-22-2018, 08:32 PM (This post was last modified: 10-22-2018, 08:32 PM by Fulltiming.)
From Harris County (Houston area), Texas comes a warning to check your towbar/hitch ball mount/draw bar for a secure connection. A vehicle was struck in the windshield by a hitch ball mount which had come loose from another vehicle. 
Sometimes it is easy to forget that something as simple as verifying the hitch locking pins are secure can save someone else from disaster.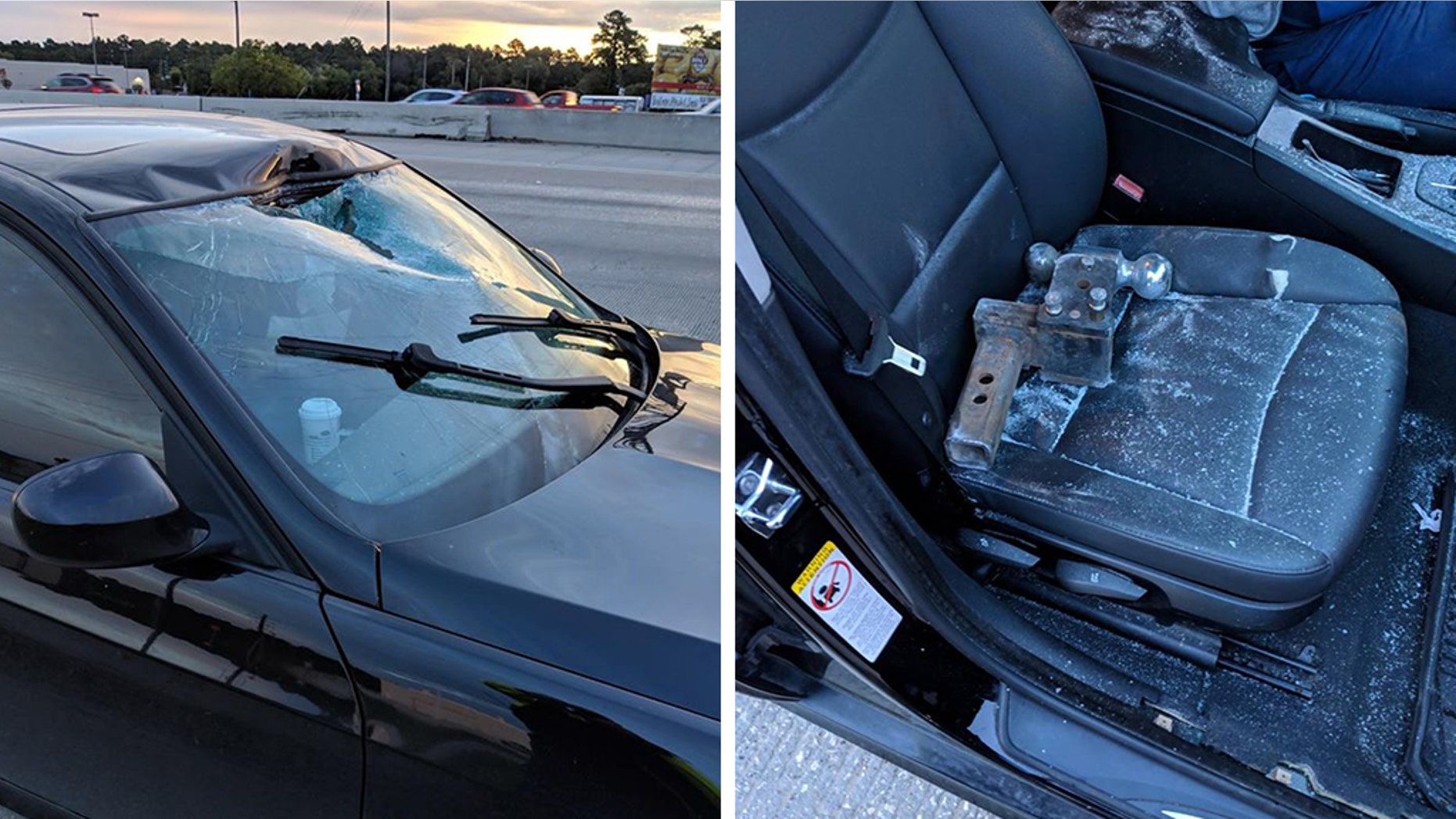 Fortunately, there was no one sitting in the passenger's seat when this drop hitch ball mount came through the windshield of an unsuspecting motorist on IH-45.
source: 
https://www.foxnews.com/auto/tow-hitch-s...r-in-texas