Coach 1732, built as a Show Coach, was used to showcase the new SmartRide system. This system gives the driver the ability to raise or lower the suspension easily, to select either Comfort or Sport settings, and to automatically lower the coach as the speed reaches 55 mph.
Once again, Andrew Steele gets to showcase the new system in his video: 
https://www.youtube.com/watch?v=NZJeYKF7ueM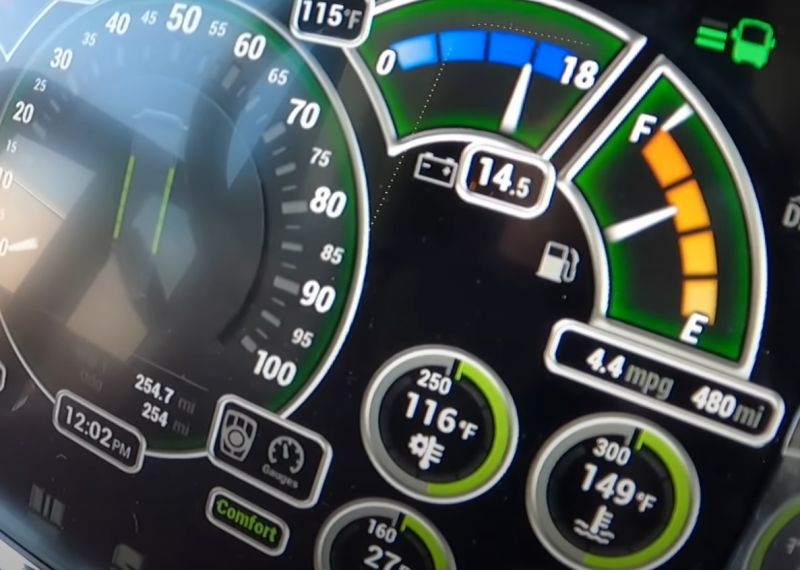 Height and SmartDrive status upper right in green. Mode (Comfort or Sport) bottom just left of center.