Not sure what the deal is with this one. It is priced like a 2008 but the photos are of #470, a 1998. It is a single slide, with the front cap that was replaced with the 'smiley' front cap after 1999. Note: #470 is 42' 6" not 45'. The original red carpet has been replaced with wood flooring in the salon (note #470 had the carpet replaced with wood flooring), the round glass display case at the end of the kitchen counter has been removed. Mileage (86,000) would be consistent with #470 which had 74,377 miles in 2015. The inverter should be a 2.5kw rather than a 25kw. The headlights have been changed out from the standard Ford headlights.
https://www.rvtrader.com/listing/2008-Ne...5007950863
Here is a couple of photos of #470 from a couple of years ago compared with the coach in the ad.
#470 taken 2012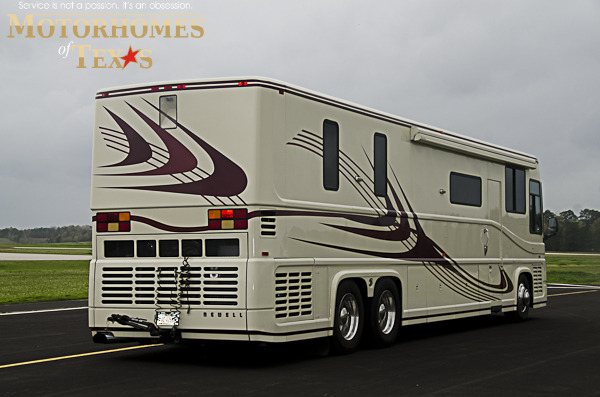 vs Ad
#470 taken 2014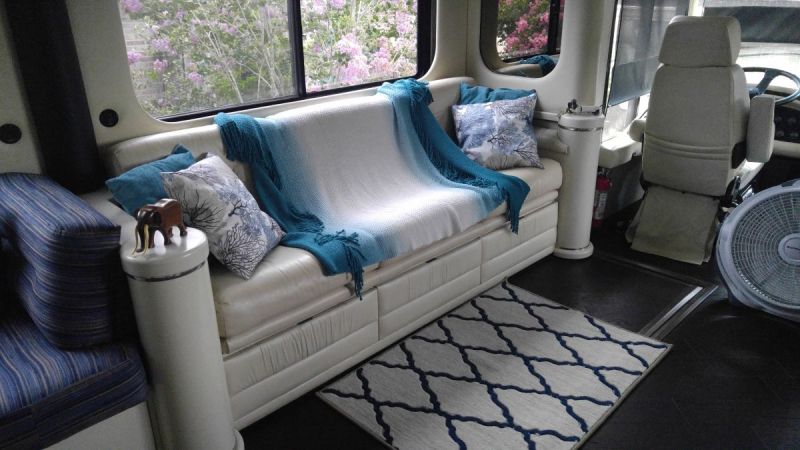 Vs Ad
#470 taken 2017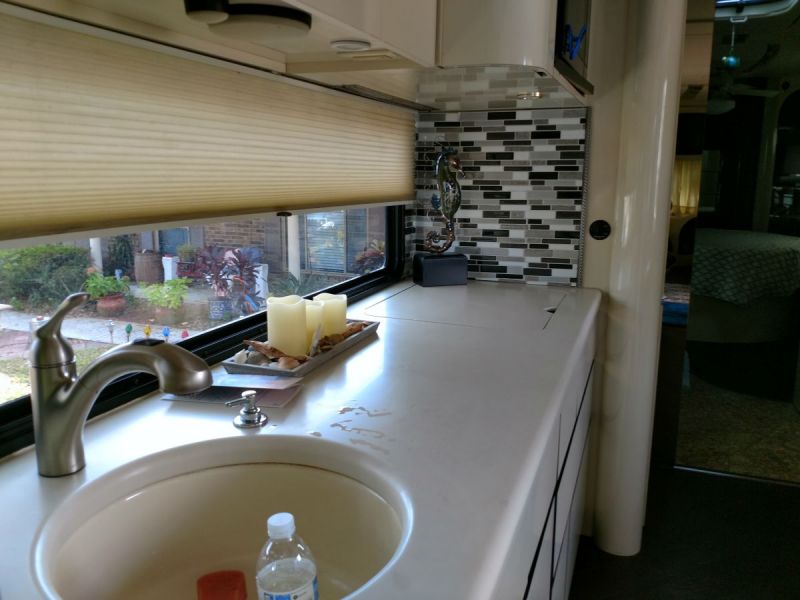 Vs Ad: